Far out!
Let me say hello to all of you who love the music of John Denver (1943-1997) like I do for over 30 years now. And let me introduce myself as a John Denver "Tribute Artist" - living in Hamburg, Germany! Boy, oh boy!
What is still the miracle of John`s music in my life? The truth is that I cannot explain that thing. But I don`t need to! With all of you out there I feel the same. Since I was a boy I started to sing along to John`s amazing songs, to the well known ones as much as to the silent heroes of his work.
All I want to do is share with you people the good and hopefully familiar spirit John`s songs still provide for us. As you can see in my programs, there are a few different options for you to let me sing and play. Whether on "big stage" or in your living-room - it will be up to you!
Aspen in October 2017
The "Wunderbar John Denver Tour" found a highlight in Aspen Colorado October 2017. Chris played the Wheeler Opera House. What a wonderful week in the Rocky Mountains!
MEHR INFO ZU CHRIS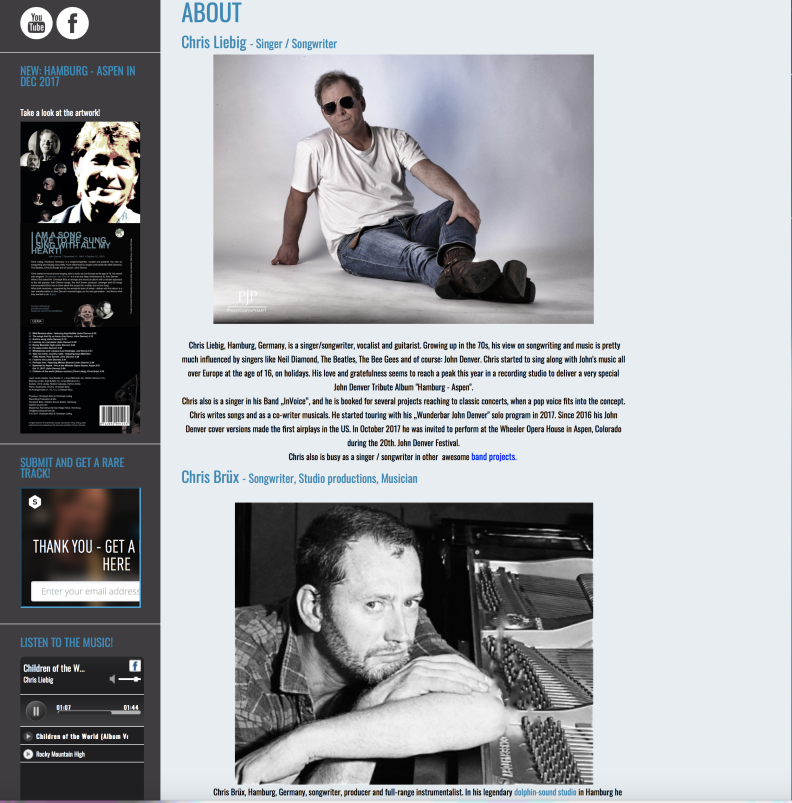 My way to John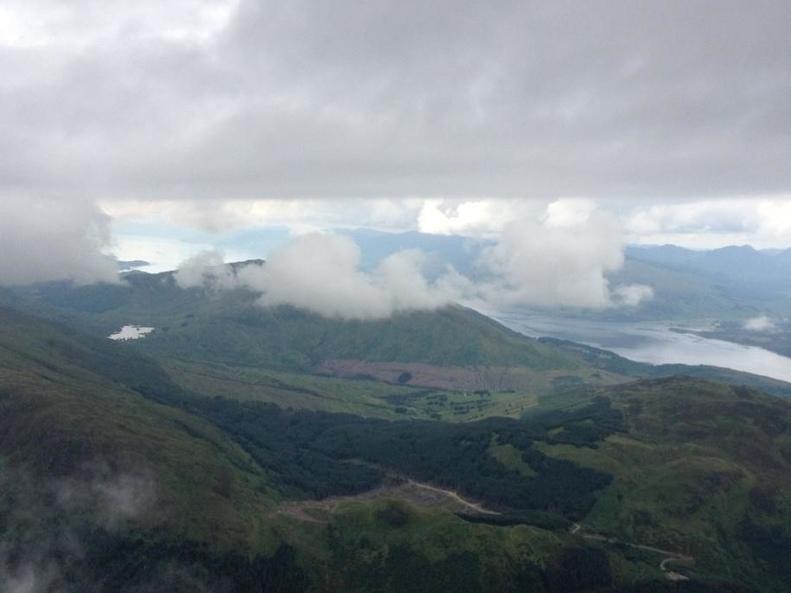 For many years I`ve been playing and singing John`s songs now. However, it was his album "Back home again" (RCA 1974) that brought me back to my "old guitar" - once given to me by my mother when I was 8 years old. Since then John`s music continued to be both familiar and on the other hand still surprising to me. And I played his music on many occasions on serveral stages in different countries. But I did not promote myself being an JD Tribute.
Believe it or not - I don`t feel any competition thing among the little community of John Denver Tribute Acts. Most of them are awsome musicians! What I want to do from now on - is to share the way I feel the songs of John Denver. By and by it happens: a listener comes to me after a show and says these kind of words: "thank you for this coming home to John`s music." What could you ever expect more?
Here you learn about my program and booking options.